Teams are formed and then swiftly dissolved on an increasingly regular basis. Perhaps they're set-up for that one critical project before being disbanded without a moments thought.
The challenge is figuring out how to get this ragtag (sometimes jaded) bunch performing as a high functioning team in the shortest time.
An overwhelming array of models and strategies out there in the wild, but perhaps one of the best is the catchily named:
'The Drexler/Sibbet Team Performance Model'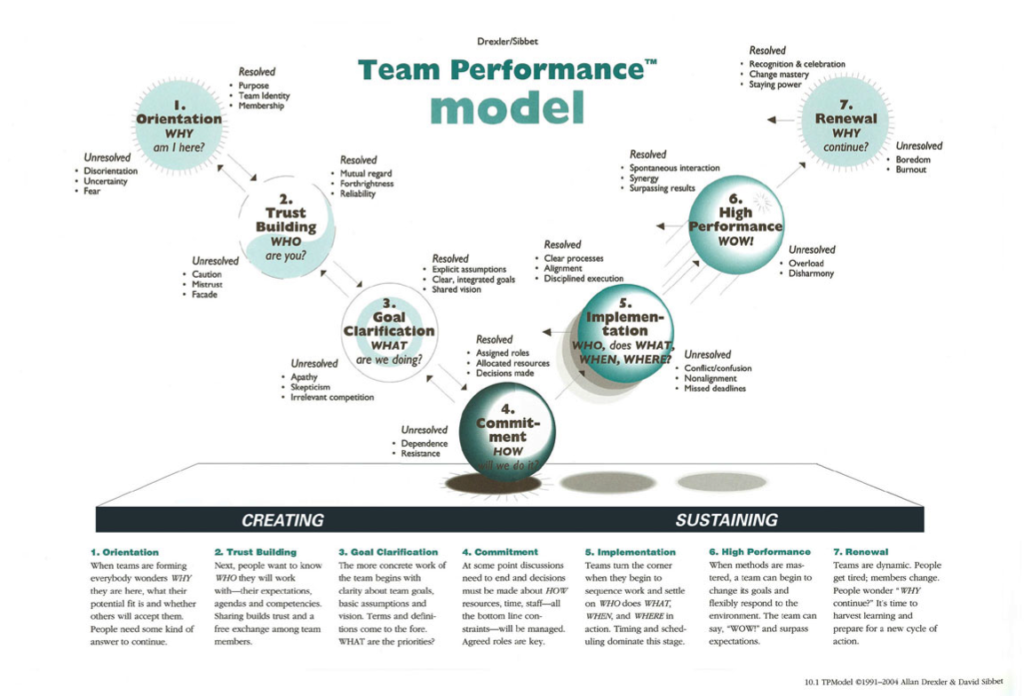 The creators identified seven clear stages that all groups must successfully navigate (whether we like it or not) before an effective team is formed. Being aware of this allows you to stack the odds in your favour of leading an effective team rather than a dysfunctional one!